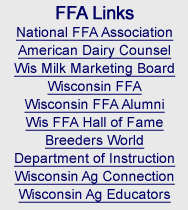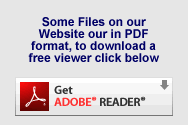 A special thanks to Genava Online of Lake Geneva, WI for donating the hosting of this website.

Website Active Since:
Febuary, 2003
Webmaster: Ben Killoy

Glen Holrnan was born in Linden, WI. He graduated from the Rewey High School and attended Platteville State Teachers College for one year before declining an agricultural military deferment. He enlisted in the U.S. Army and served in the European Theater. After returning to Platteville, he earned a bachelor's degree in agricultural education and biological science. Attending summer school and evening classes, he then received a Master's Degree in 1968. In 1948, Glen accepted a teachng position at the Seneca Union Free High School for $3,400. He taught vocational agriculture and biology and served as a veteran trainer. After nine years at Seneca, he accepted the challenge from Delavan-Darien High School to develop a vocational agriculture department in their not-yet-constructed high school.
While teaching at DDIIS, he was granted a two-year leave of absence (1969-71) to serve with a UW-Madison five-man team sponsored by the U.S. Agency for International Development as a soils specialist at the University of Nigeria in West Africa. Returning to DDHS, he was recognized at the state and national level, receiving 51 awards as an instructor, and numerous awards for his well-coached judging teams. He was very active in the WAVAI, serving as president in 1965-66. In 1984, he won two major awards - Outstanding WI Vo-Ag Teacher and Outstanhng National Vo-Ag
Instructor. In 1976, Glen was selected by WI Partners Organization as a team member to study agricultural schools in Nicaragua, visiting various schools throughout the country. When post-polio syndrome symptoms surfaced as a result of contracting polio at age 6, he took early retirement in 1987.
Glen was active in the Delavan Lions Club, American Legion, Delavan United Methodist Church and the Delavan Park and Recreation Committee. Glen and his wife Lorena were married for 48 years before his death on December 30, 2000. They have six children: Catherine, Roger, Mark, Lee, Todd, and Dennis, and 18 grandchildren.